Vermont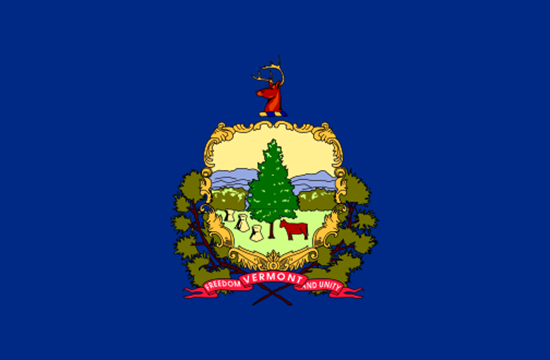 The Northern Border Regional Commission (NBRC) invests in economic and infrastructure projects in the following Vermont counties: Addison, Bennington, Caledonia, Chittenden, Essex, Franklin, Grand Isle, Lamoille, Orange, Orleans, Rutland, Washington, Windham, Windsor. Depending on the level of economic and demographic distress in each county, NBRC funded projects can be eligible for up to an 80% matching grant.
How much has the NBRC invested in Vermont?
NBRC investments in Vermont from 2010-2021: 94 awards totaling $21,308,0453.76
Matching funds for NBRC investments from 2010-2021: $63,703,858.95
Where have NBRC investments been made in Vermont?
NBRC funded projects in Vermont by year​
Who Represents Vermont on the Commission?
The Green Mountain State is represented on the Commission by Governor Phil Scott who, with the Governors of Maine, New Hampshire, and New York, collectively prioritize NBRC applications. They, along with the Federal Co-Chair, approve NBRC funding requests.
Contact
Governor Scott is represented on the Commission by his chosen Alternate, Tayt Brooks, Deputy Secretary of the Vermont Agency of Commerce & Community Development. Secretary Brooks assigns most NBRC partnership duties to Kristie Farnham, NBRC Program Manager at the Agency.
It's strongly recommended that applicants for NBRC funding contact Ms. Farnham about their projects in advance of submitting an application.
Ms. Farnham can be reached by phone at (802) 398-5268 or by email at Kristie.Farnham@vermont.gov