New Hampshire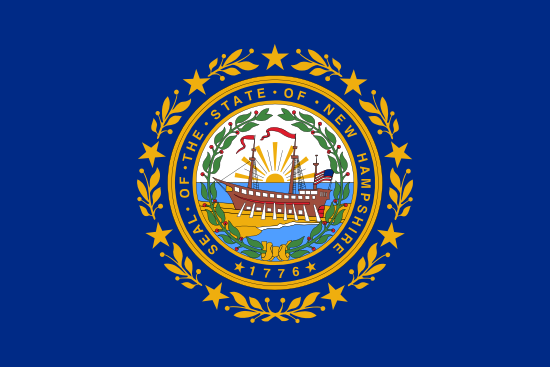 The NBRC can invest in economic and infrastructure projects in Belknap, Carroll, Cheshire, Coos, Grafton, and Sullivan counties.
Depending on the level of economic and demographic distress in each county, projects in New Hampshire may be eligible for up to an 80% matching grant. Click here for information on the NBRC grant programs.
How much has the NBRC invested in New Hampshire?
NBRC investments in New Hampshire from 2010-2021: 89 awards totaling $21,563,691
Matching funds for NBRC investments from 2010-2021: $94,734,802.96
Where has the NBRC invested in New Hampshire?
Below is a listing of NBRC funded projects in New Hampshire by year​
Who Represents New Hampshire on the Commission?
The Granite State is represented on the Commission by Governor Chris Sununu who, with the Governors of New Hampshire, Vermont, and New York, collectively prioritize applications. They, along with the Federal Co-Chair, approve NBRC funding requests.
Contact
Governor Sununu is represented on the NBRC by his chosen Alternate, Taylor Caswell, Commissioner of the NH Department of Business and Economic Affairs. Commissioner Caswell assigns most NBRC partnership duties to Benoit Lamontagne and Janel Lawton of the NH Department of Business and Economic Affairs.
The NH Department of Business and Economic Affairs (BEA), in coordination with New Hampshire State Program Managers, are available to assist eligible communities and organizations located within the State's NBRC defined region (Coos, Carroll, Grafton, Sullivan, Cheshire, and Belknap Counties) to help evaluate and support State Economic Infrastructure and Development (SEID) projects. Entities interested in applying for NBRC funding are strongly encouraged to connect with BEA via our technical assistance and capacity building portal which can be accessed here. For more information, contact BEA representatives/NBRC State Program Managers Benoit Lamontagne, 603-419-9713, or Janel Lawton, 603-545-1579.
It's strongly recommended that applicants for NBRC funding contact Benoit Lamontagne and/or Janel Lawton about their projects in advance of submitting an application.
Benoit Lamontagne | (603) 419-9713 | benoit.l.lamontagne@livefree.nh.gov
Janel Lawton | (603) 545-1579 | janel.m.lawton@livefree.nh.gov