Administration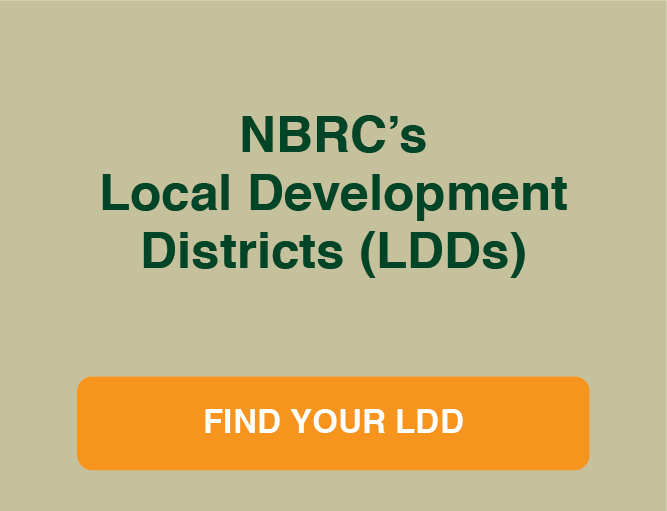 General Grant Administration
Federal legislation states that the Northern Border Regional Commission, "shall enhance the capacity of, and provide support for, local development districts (LDD) in its region." It outlines obligations that LDDs have once they are designated (40 U.S.C., § 15505 (c)). In order to fulfill this obligation and ensure that Federal funds are expended appropriately, the NBRC has designated Local Development Districts throughout the NBRC region and provides training to them to be the designated grant administrations to NBRC grantees.
LDD's are knowledgeable about other Federal and State programs that help fund economic and community development projects. They are aware of local concerns as most engage in regional economic development planning of varying degrees. All are certified by the NBRC as being proficient in administering Commission funds for grantees.
LDDs are compensated for their administrative work based on the following formula: 5% of the first $100,000 awarded and 1% of all dollars in excess of $100,000. By example, a $250,000 award would include $6,500 in LDD project administration fees, thereby making $243,500 available for the purpose of the award. This does not apply in the State of VT, as detailed below.
Each NBRC award is required to utilize an LDD for grant administration assistance, unless they are a State agency or have requested and received waiver request approval from NBRC. In VT, Grantees do not need to budget for technical assistance, as the State of VT reduces its annual Economic Infrastructure Development allocation, to pay for an LDD assistance program. LDDs in VT are compensated for their administrative work based on the same formula described above. In ME, NH and NY, a grantee is required to provide LDD contract documentation prior to receiving a Notice to Proceed.
Notice to Proceed
In order to receive a Notice To Proceed you must complete the following items:
Items specific to each project are listed in the Grant Agreement (it is important that you read your Grant Agreement)
Executed Grant Agreemen t(signed by both parties)
Automated Clearing House (ACH - SF3881) (this form is necessary to be able to receive payment electronically. Electronically is the only way to receive funds from NBRC.
NBRC Form 1002: Certification Regarding Committed Match Required
Documentation that all other funds are secured to begin the project
Executed agreement with a Local Development District for grant administration Example (EID projects in Vermont are exempt from this item as noted above)
Demonstrate that 75% of any previous award from NBRC has been completed.
Other Grant Administration Materials:
Grant Administration Compliance Manual
SF270 Request of Reimbursement (necessary to receive funding)
Performance Progress Reports (Due January 31, April 30, July 30, October 31)
SF425 Financial Reporting Form (Due October 31, annually, and 45 days after the close of the project)
Closeout Checklist for EID
GPRA Close out Form (Due at close out of project and three years after closeout)
Equipment Purchase Documentation: TANGIBLE PERSONAL PROPERTY REPORT
Real Property Documentation: (General Reporting) SF-429-A