Article - NBRC Boosts NY Broadband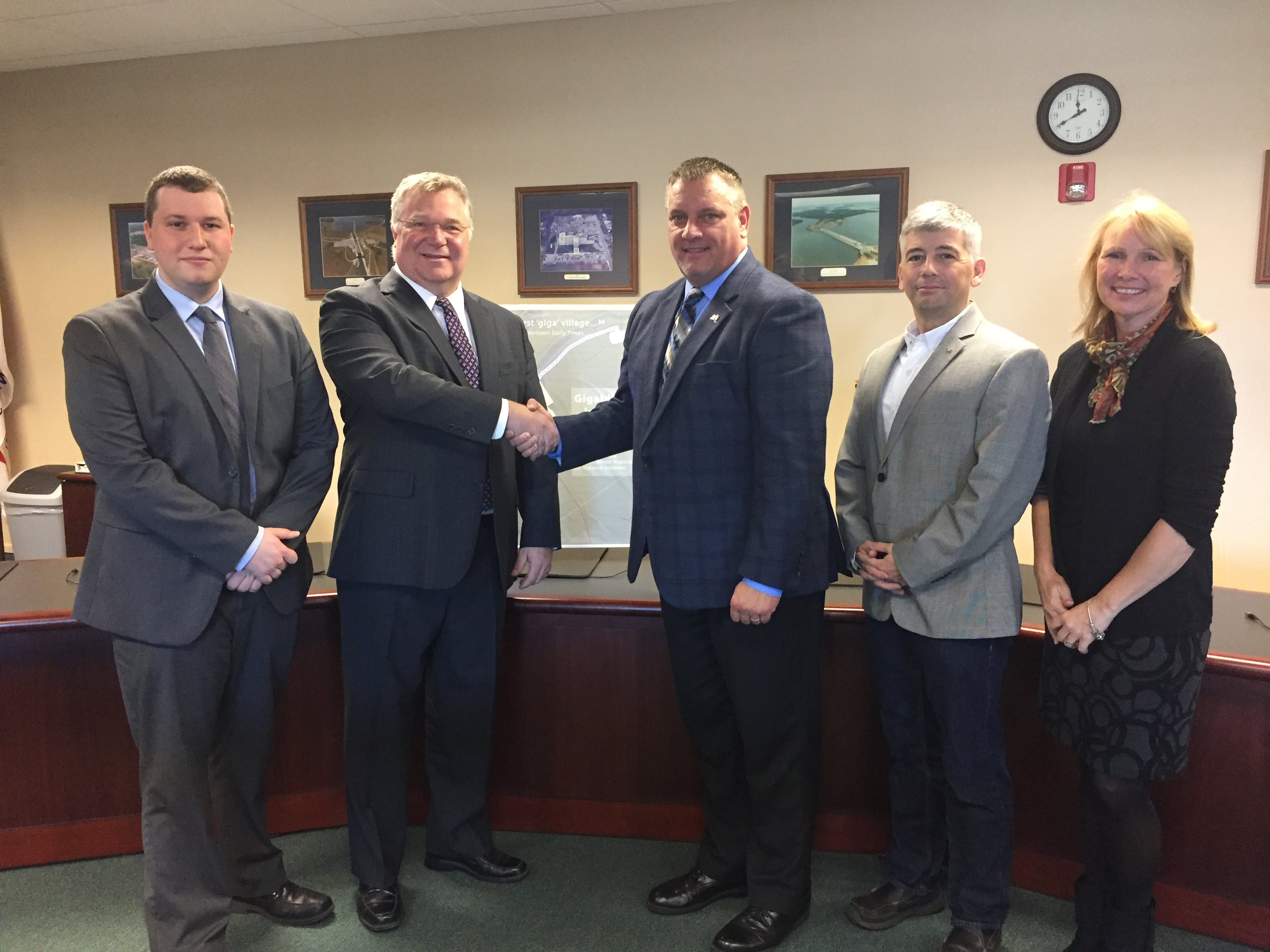 Thanks to a 2015 grant from the NBRC for enhanced and high speed broadband service, the Village of Massena, NY recently celebrated the start of service in a ceremony attending by NBRC Federal Co-Chair Mark Scarano, representatives of NY Governor Andrew Cuomo, Massena Mayor Tim Currier, private partners, and the offices of Senator Kirsten Gillibrand and Representative Elise Stefanik.
Adding to its broadband focus, the NBRC earlier celebrated the start of high speed broadband service in Ellsworth, Maine. Support for that effort came from the NBRC and enthusiastic community and business leaders.