Article - NBRC Helps Celebrate Incubator Opening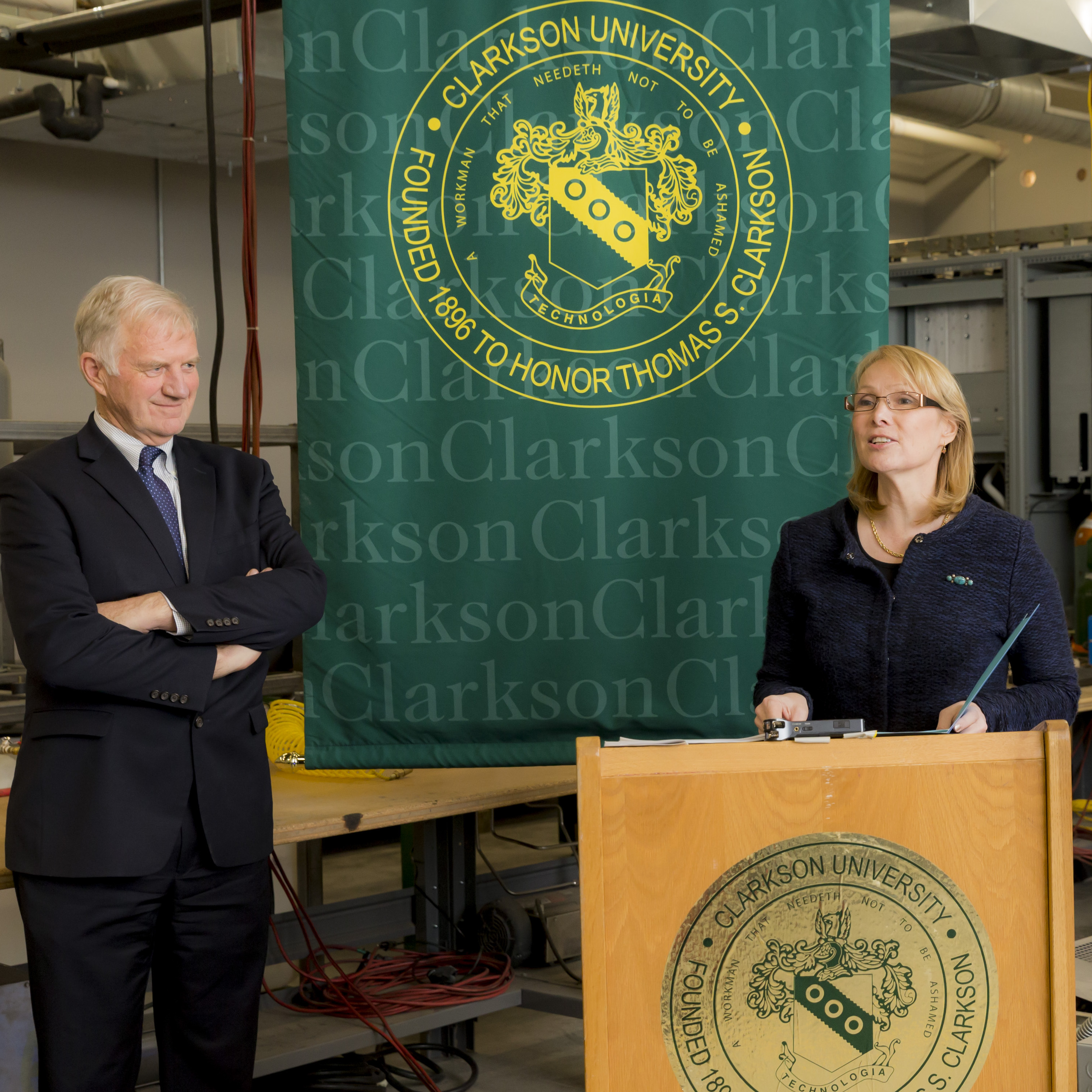 The NBRC is proud to support the expansion of job creating incubation space for new technology companies at Clarkson University, Potsdam, NY.
Thanks to multiple awards by the NBRC as well as other funders, Clarkson's already successful Advanced Manufacturing Incubator can be expanded to into nearby Damon Hall. According to Clarkson, 93% of space at the enlarged incubator are occupied by startup or small companies.
Click here for more information on this high impact project for New York's North County.
Pictured: Susan Merrill, representing Senator Kirsten Gillibrand speaks to those assembled while Clarkson University President Anthony "Tony" Collins looks on.